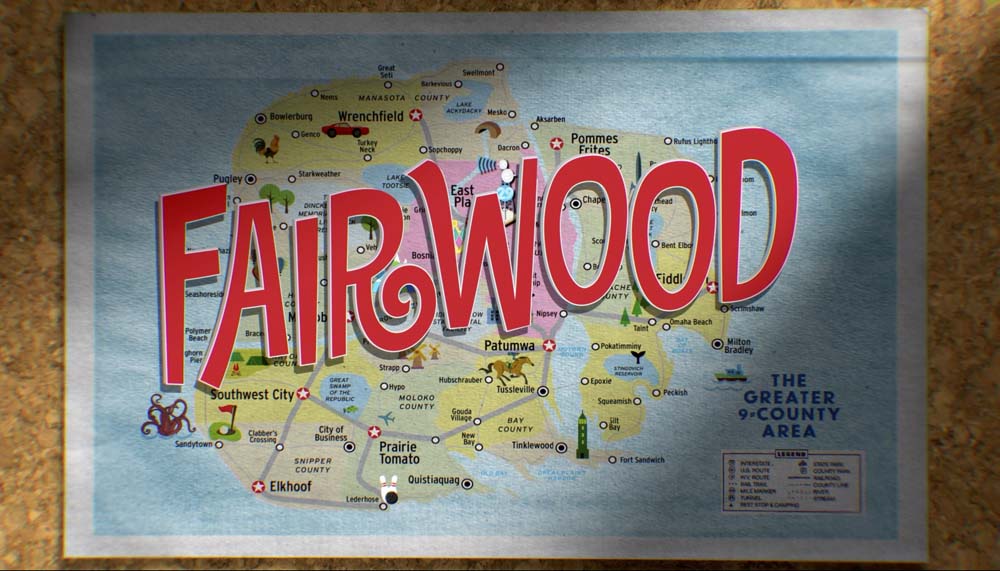 About FAIRWOOD
FAIRWOOD is a six-episode series available for streaming exclusively on

. The show follows the exploits of Rusty and Clark Fairwood, colorfully quirky small-town entertainers with an infectiously upbeat "positivistic" philosophy of life.
Unexpectedly thrust into the limelight as hosts of their own talk show on Channel 29, the beloved local TV station in their rustic hometown of East Plains, local musicians Rusty and Clark unite their neighbors against the intrusions of the all-powerful Pentalode Corporation, which has dispatched carpetbagging executives to overrun the town and take control of its unexploited natural resources of lucrative underground wind energy.
Along with a vibrant cast of supporting characters, Rusty and Clark apply their subtle faith-and-family-oriented outlook as they navigate their newfound fame, fall in love and make plans to "extend their family line," secure East Plains' control over its own destiny, and even manage to turn Pentalode's looming presence into a force for good.